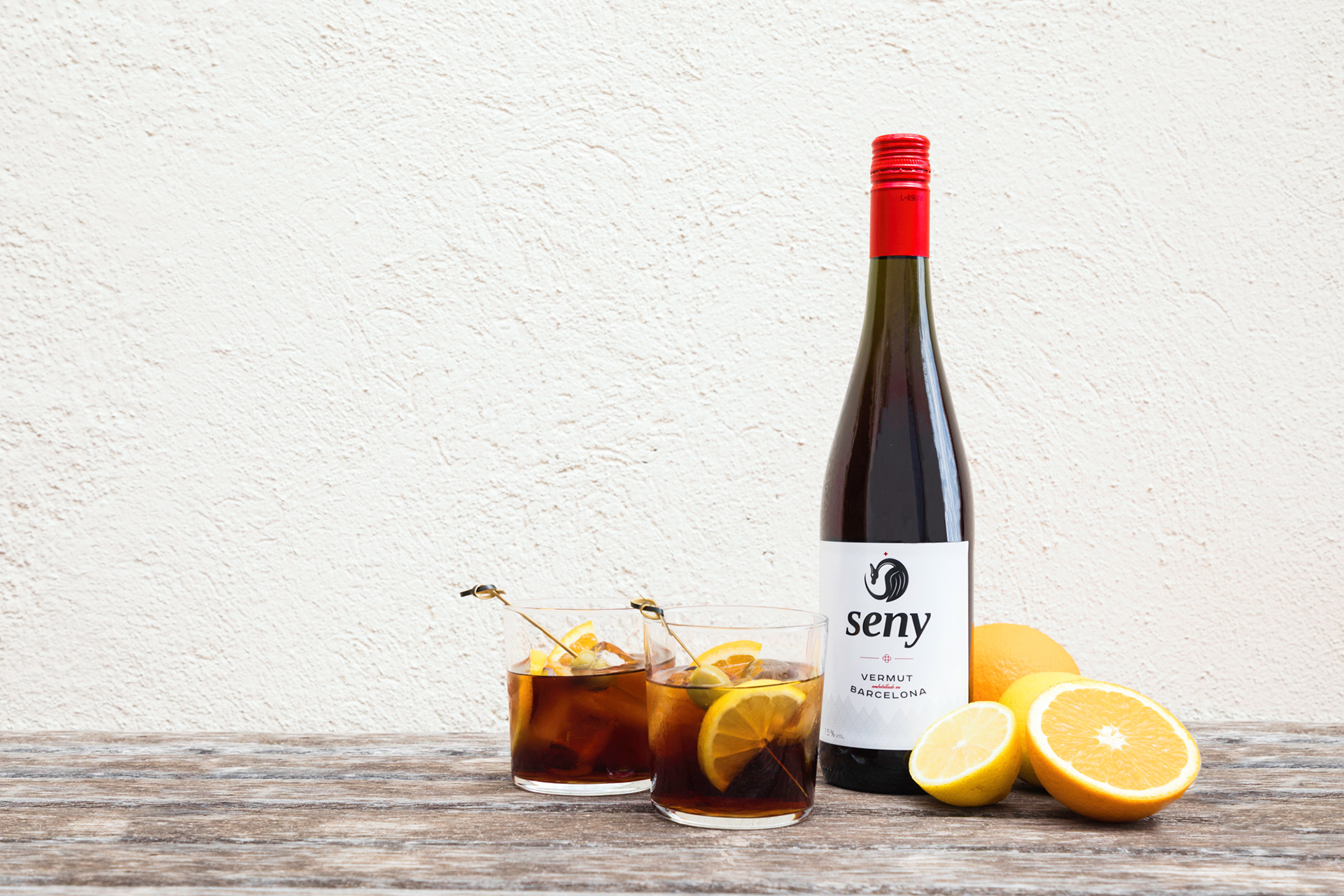 Origins of Seny Vermut
Floris Schermerhorn and I met in a coworking space in Barcelona several years ago. We got to know each other and more people at
Espai Born
, and our group of new friends often spent time after work at a local vermouth bar around the corner from the office.
The place was kinda grimy, and had this rickety accordion-style door to the bathroom that never fully closed. The bathroom didn't even have a sink. 
But the bar did have generously poured glasses of homemade Vermut for just 2€, and the bartender would always put out a plate of fuet or olives for any group that ordered a round. The memories of that place are warm and good, and discovering the concept of drinking a good vermouth for its own sake stuck with me.
So, much later on when Floris told me he was founding Vermouth brand, I was keen to get involved in any way I could. The idea was to start with top-notch product from the province of Barcelona and create clean brand that expressed the things that he and I both appreciated about our adopted home (Floris is from the Netherlands, and I'm from the USA, but we've both been living in and around Barcelona for several years). Next, we'd send it to Holland and see if Floris' countrymen liked Vermut as much as we did.
We've got some bottles of
Seny Vermut
 waiting for you in the Netherlands, if you're thirsty.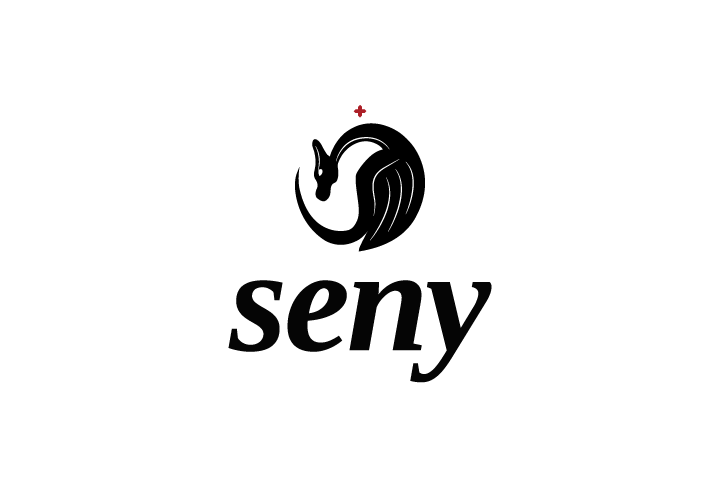 Identity
Floris and I are not Catalan, and we don't pretend to be (with surnames like ours, no one would believe us anyway). But we do respect the history of the region, and wanted to pay homage to local symbols. That begins with the name Seny, which is a
Catalan word that roughly translates to "good sense" or "wisdom."
It's also visible in the logo itself – the dragon, iterated from an original draft by Floris, is based on a carving of Sant George's dragon (Sant Jordi, as he's known in Catalunya, is very much a big deal around these parts).
We also added some other visual touches to the label, including a modified cross of St. George above the dragon, and the 
flor de Barcelona panot
 below the wordmark. 
Finally, we created an Art Deco inspired pattern which mimics the scales of reptiles (and dragons!) to give some subtle life and detail to the designs.