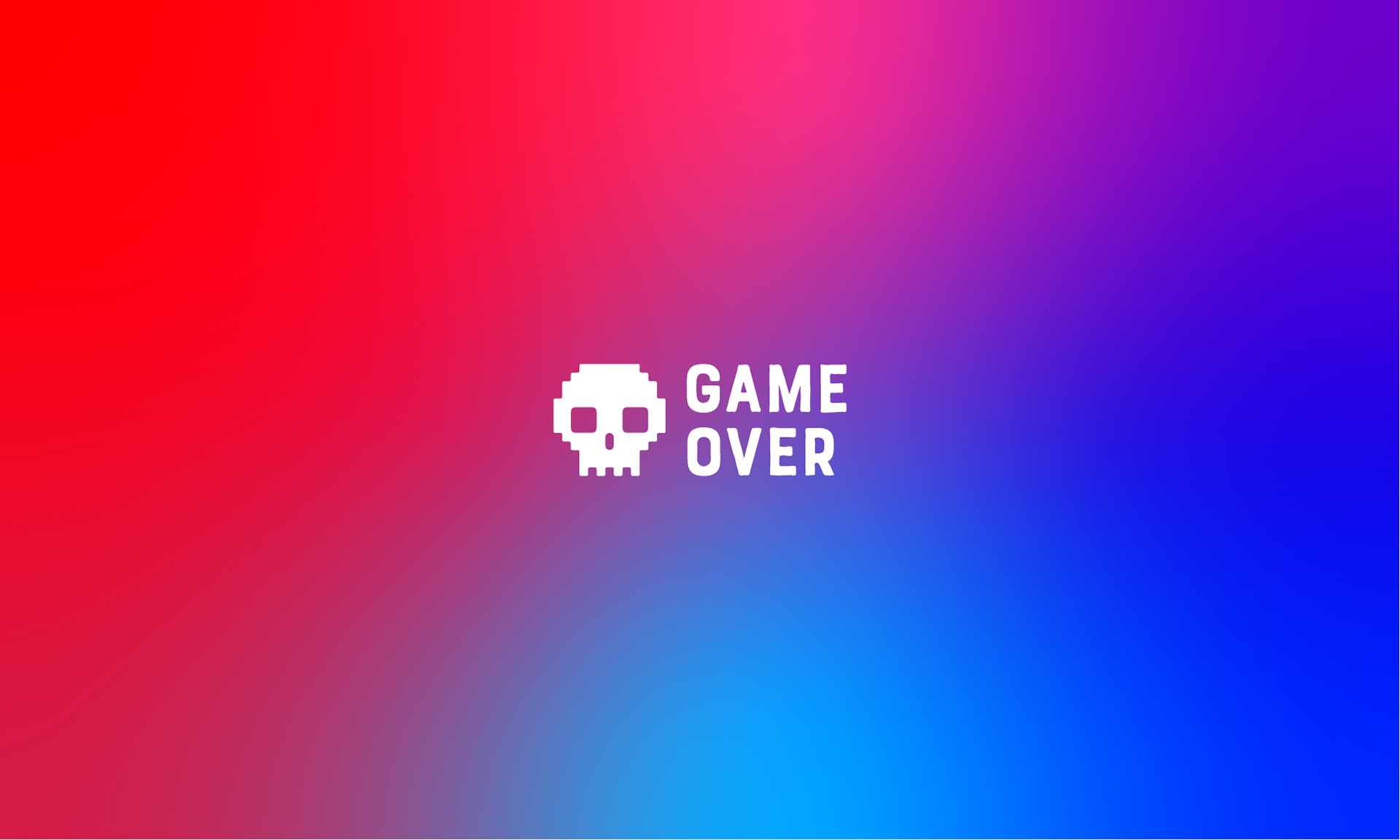 Identity & Concept
The identity for online marketing company gameover.ai is fun, striking, and unique in the online marketing space.
The concept behind the pixel skull logo is the pixel itself, since marketing pixels are so critical to online marketing. This inspiration combined with old school video game graphics and the name Game Over itself, led us through iteration to the identity for gameover.ai.
Built on a 13 by 13 square grid, the pixel skull is capable of reproduction in any imaginable material or setting. It can be built with ease using post-it notes, legos, the arrangement of name tags or coffee cups on a table – anything you can imagine, really.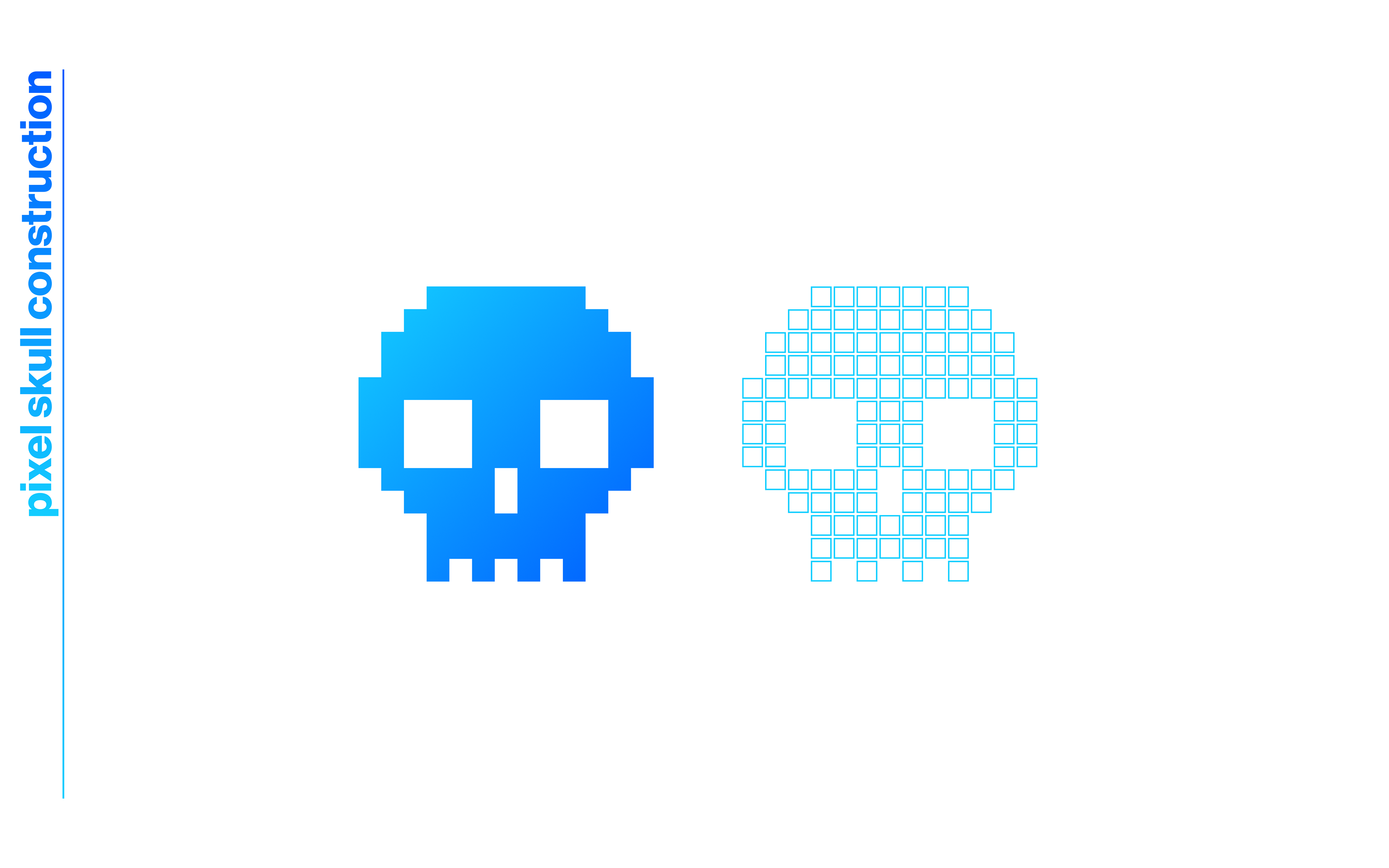 Logo Construction
The logo for game over is built on the concept of pixel art and constructed on a 13x13 grid, as shown in the image above. Because it's built on a square grid, the logo can be expressed pixel perfect as small as 13x13 pixels. This attention to detail is critical for a web-based company.
The final logo has been rounded slightly at corners to take a bit of the edge off: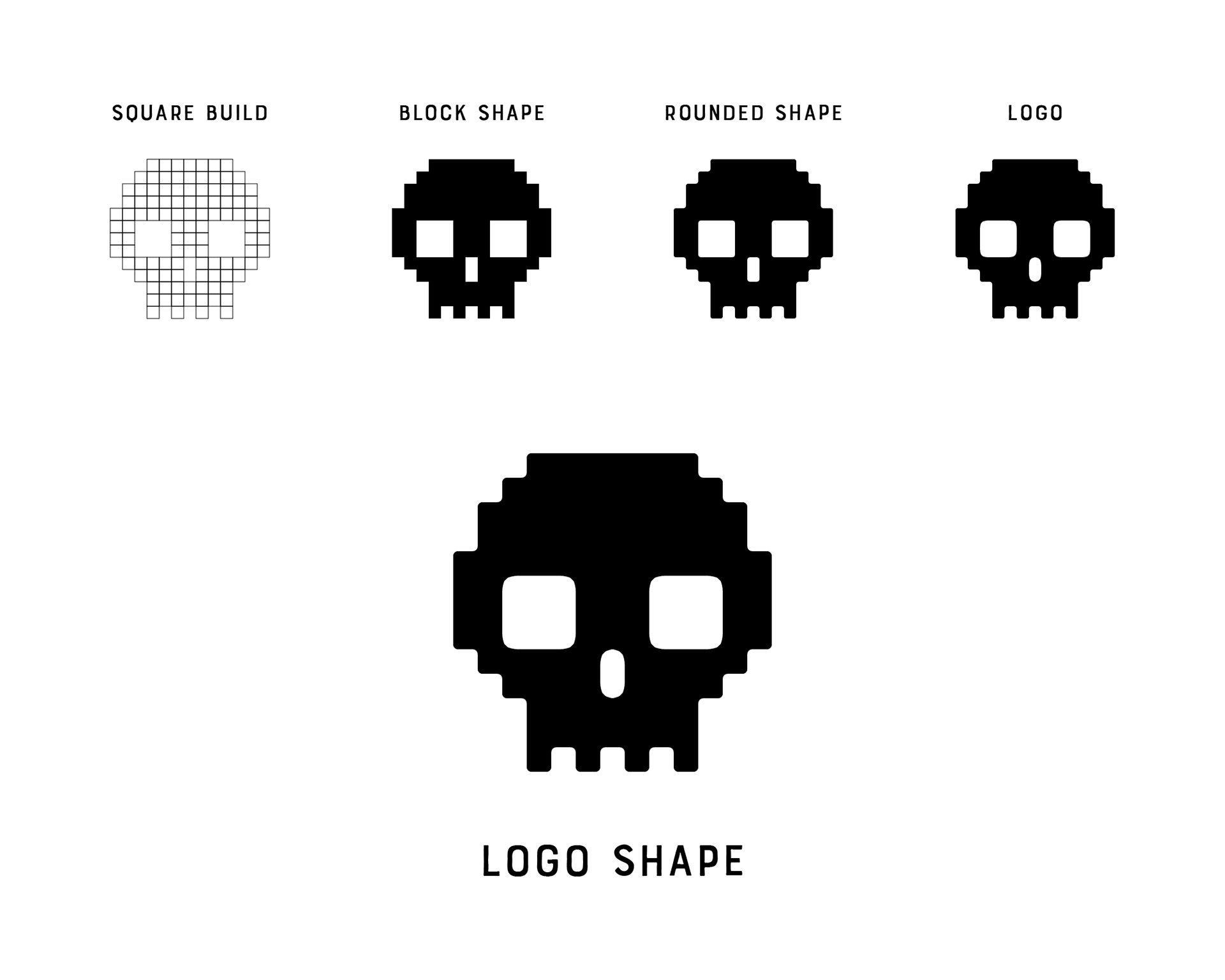 The logo is paired with
Bourton Hand
Base, a font that recalls old school videogame messages, blocky, beautiful, and with a hand-drawn touch around the edges that pairs perfectly with the rounding of the final logo.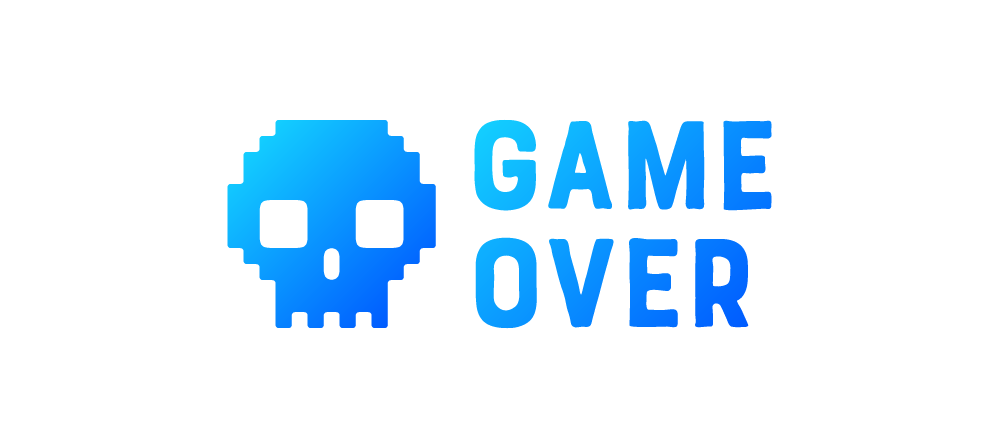 Flexible colors and layouts
Because the mark is so striking, we've decided to make the colors flexible, and created layouts for both vertical and horizontal orientations to fit different contexts.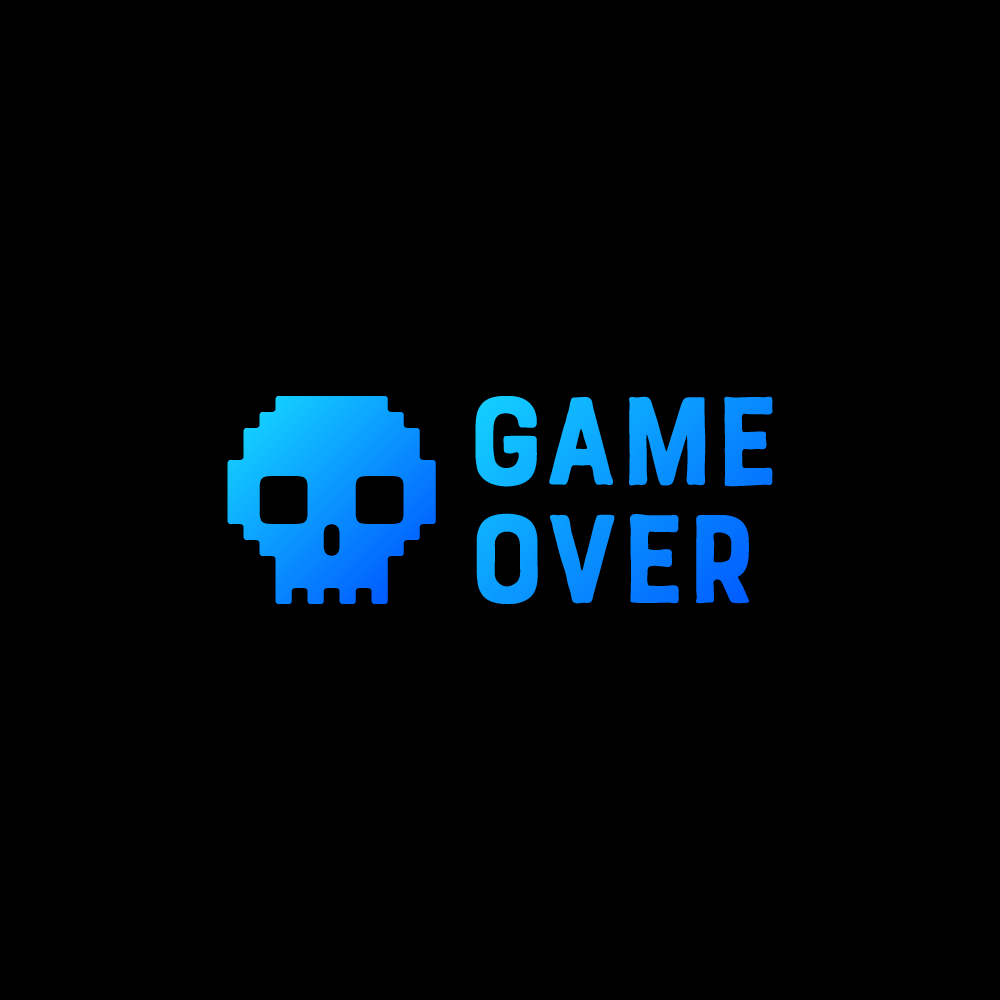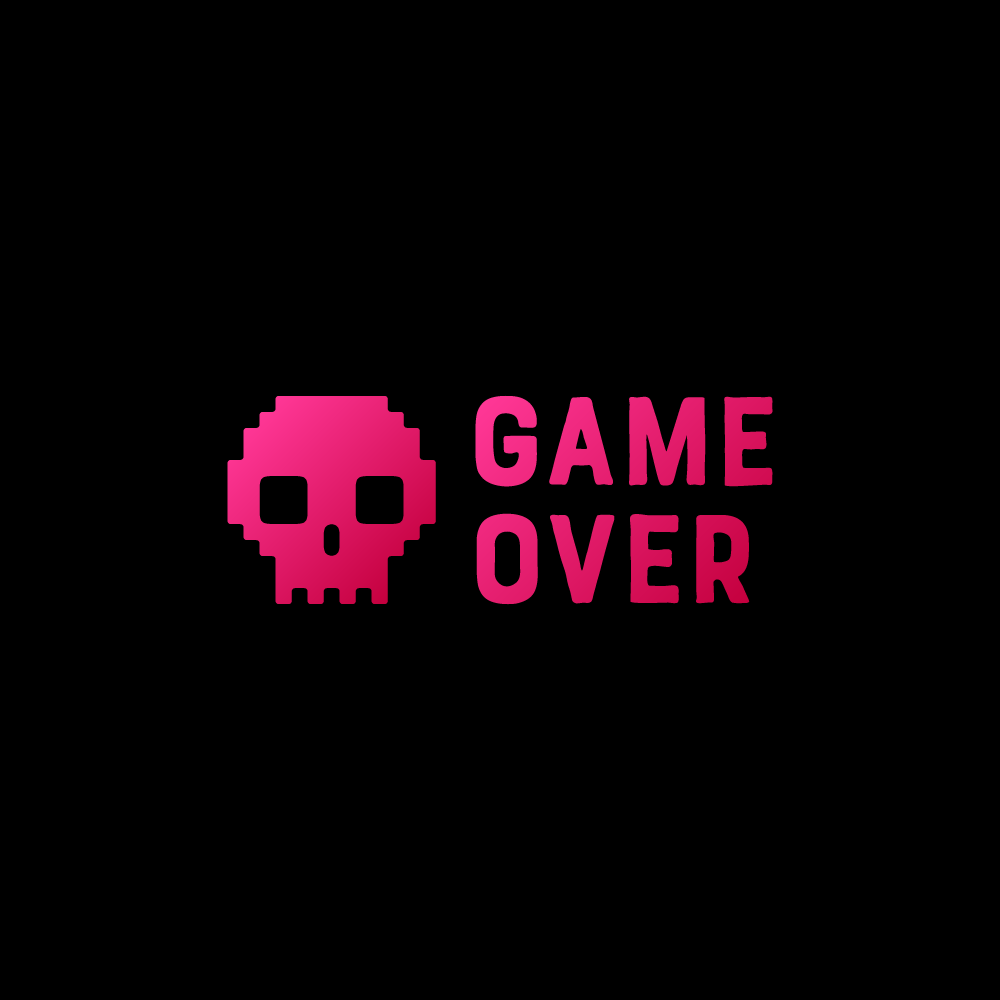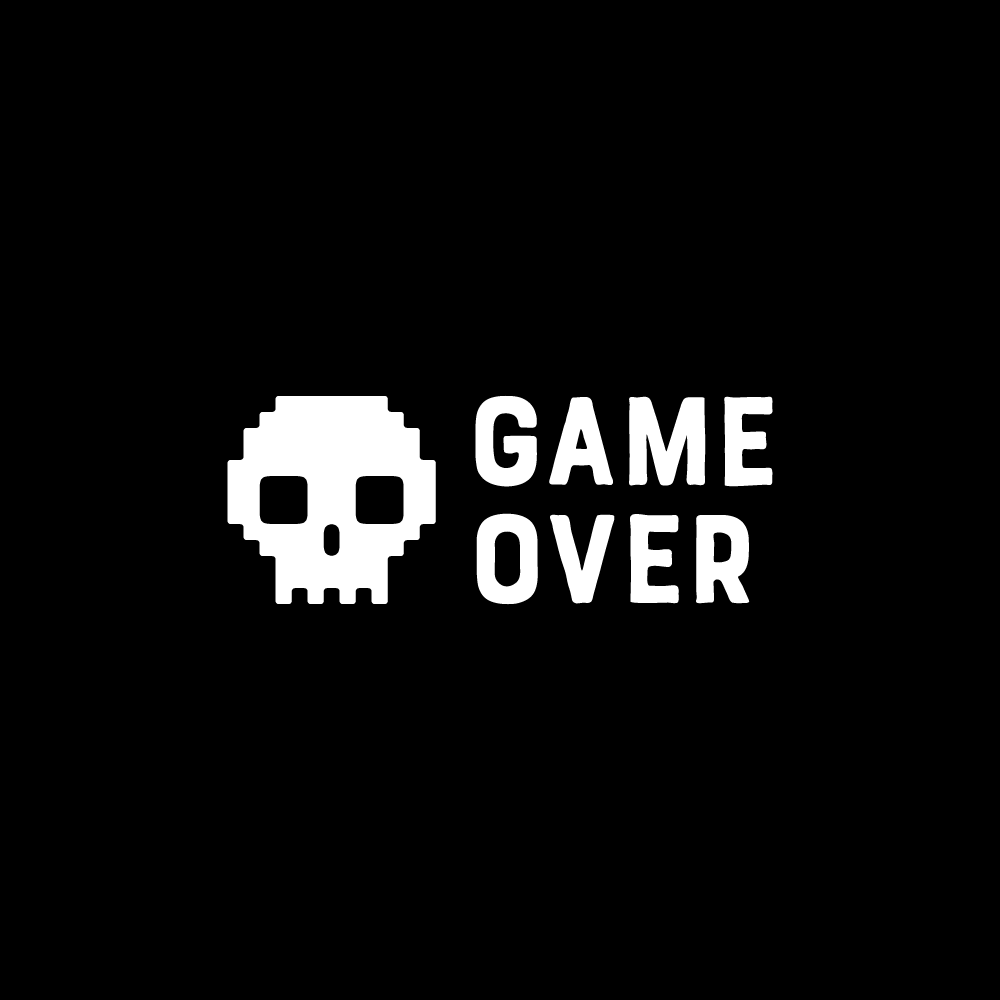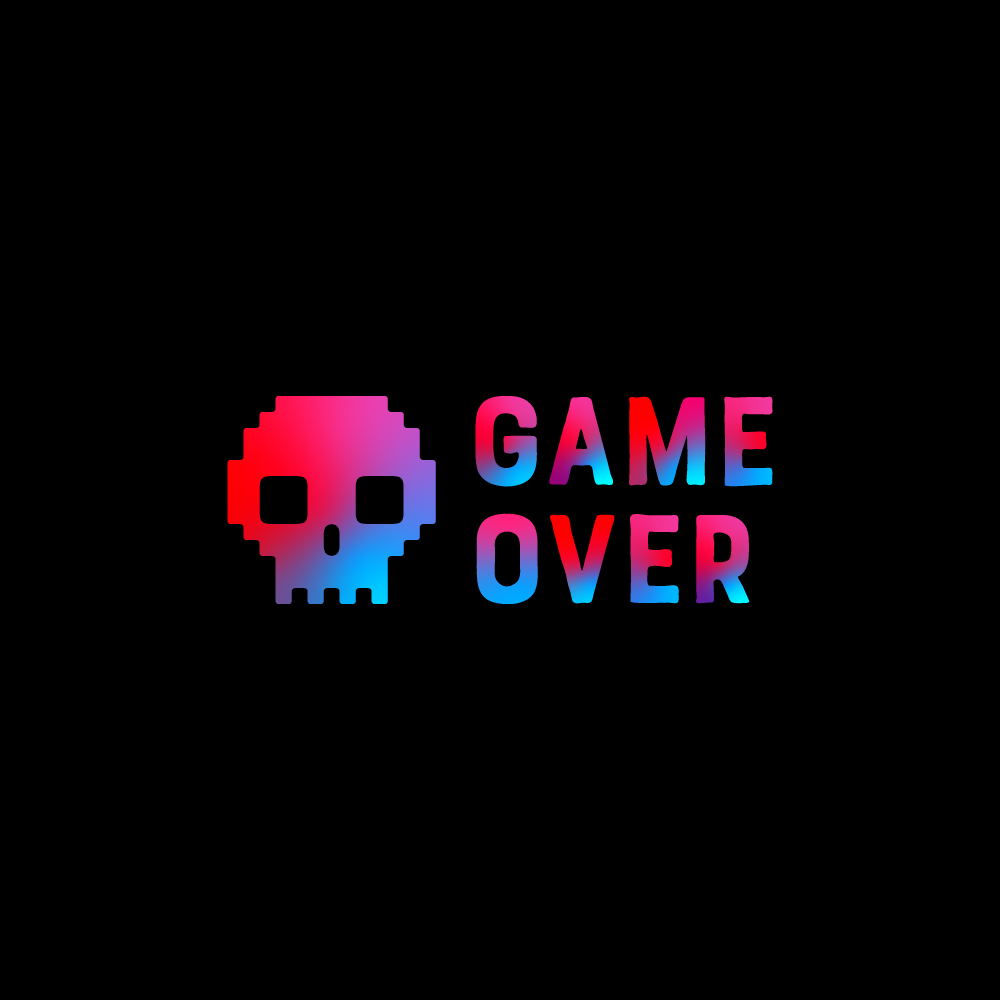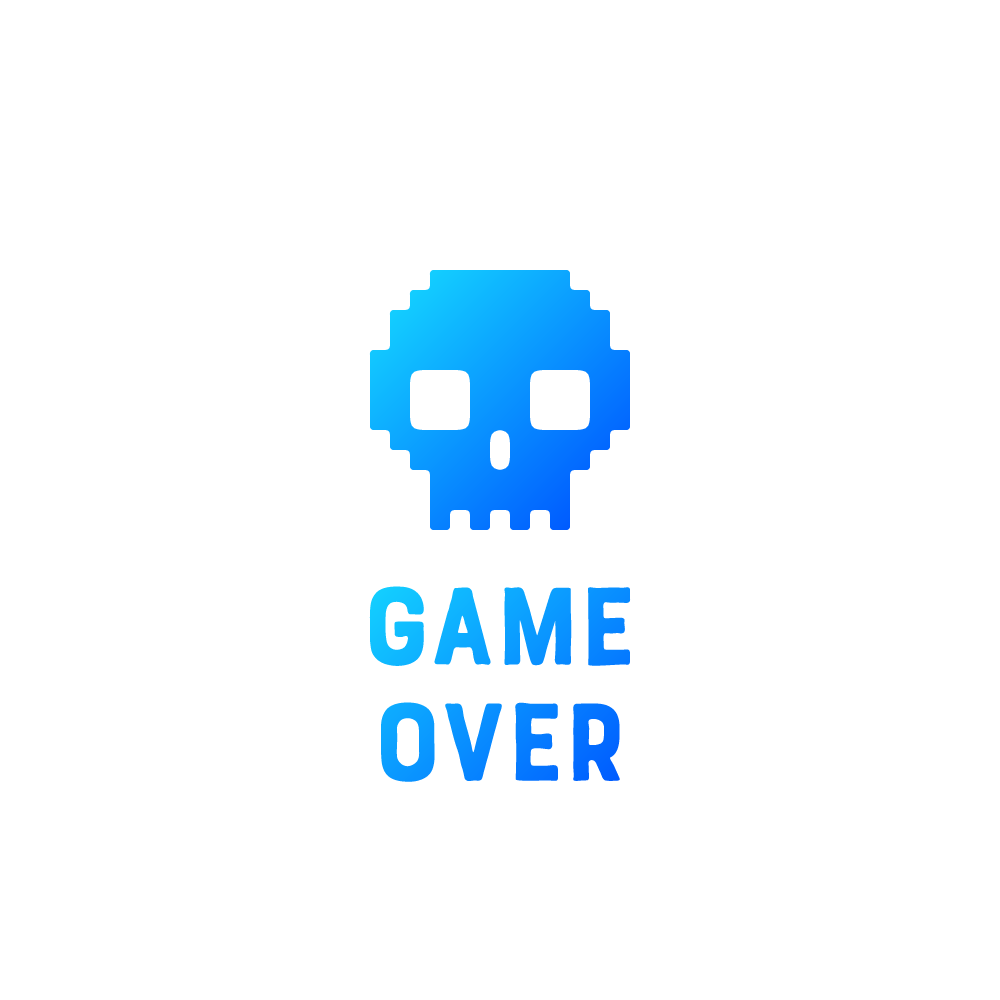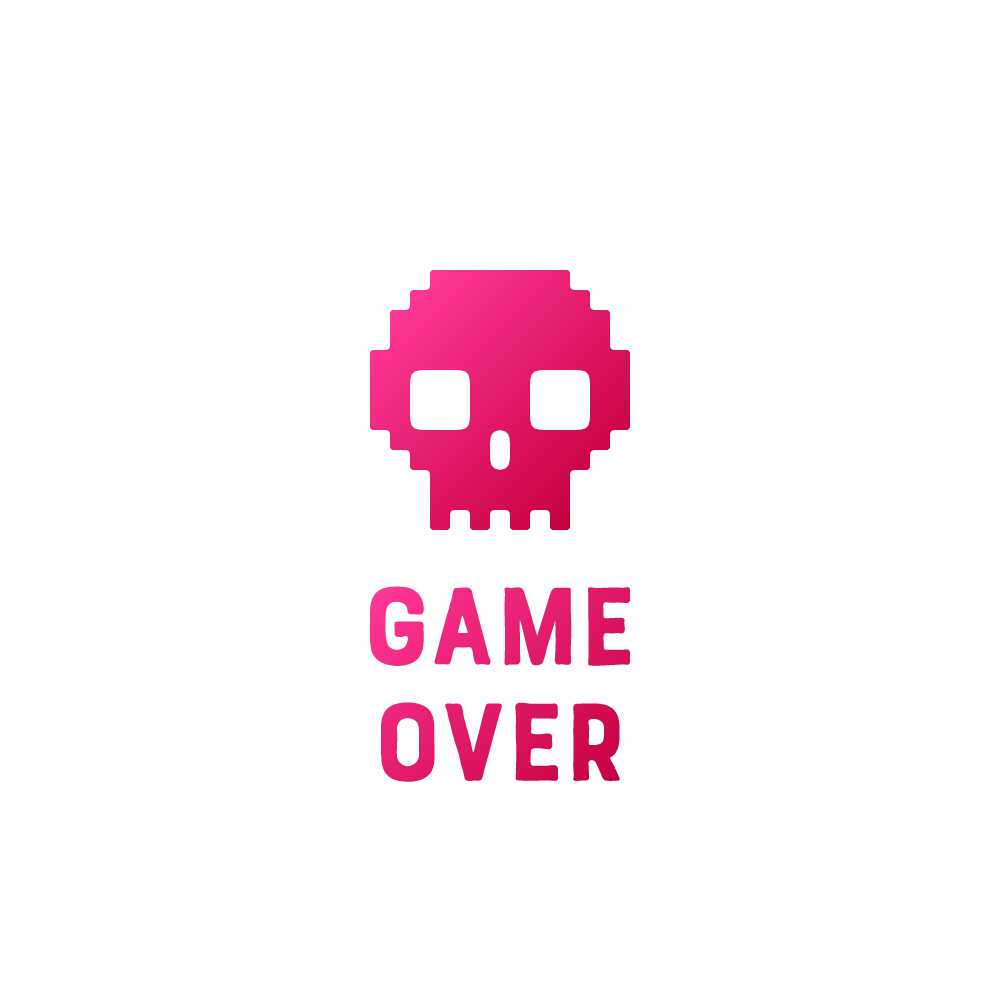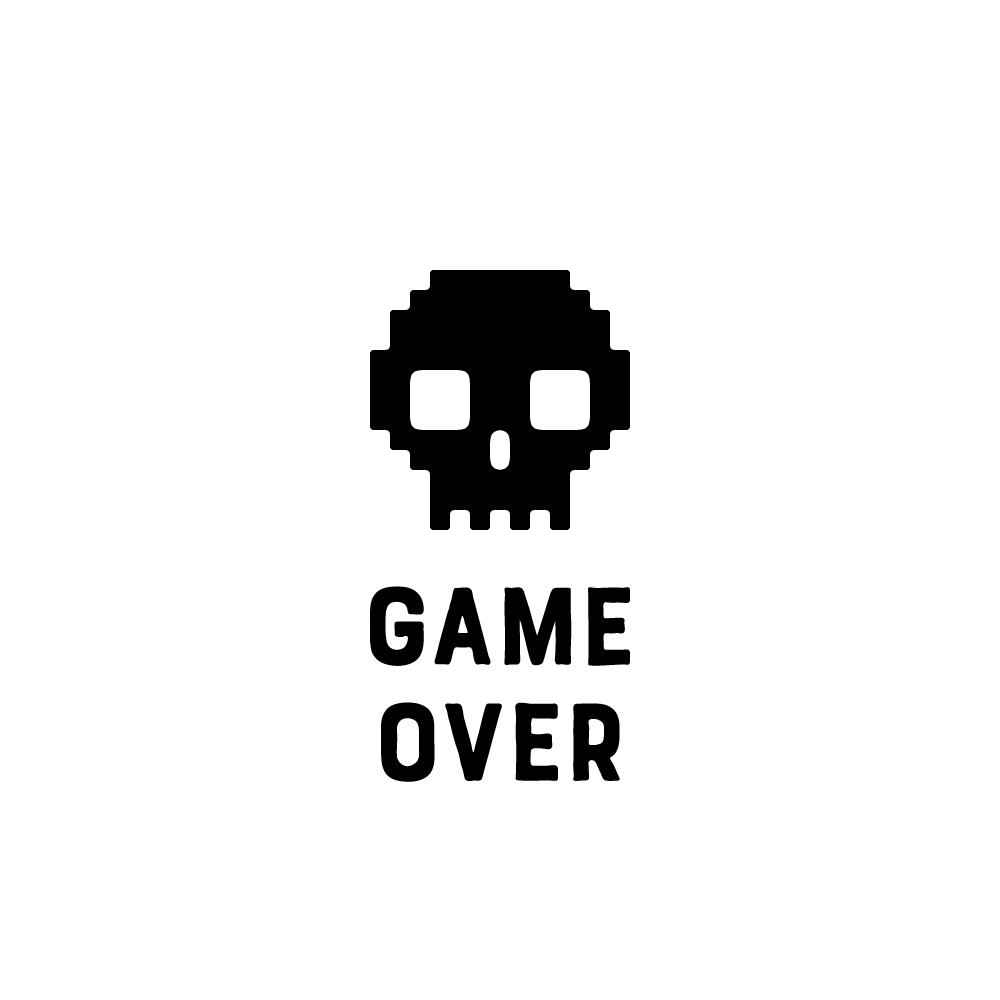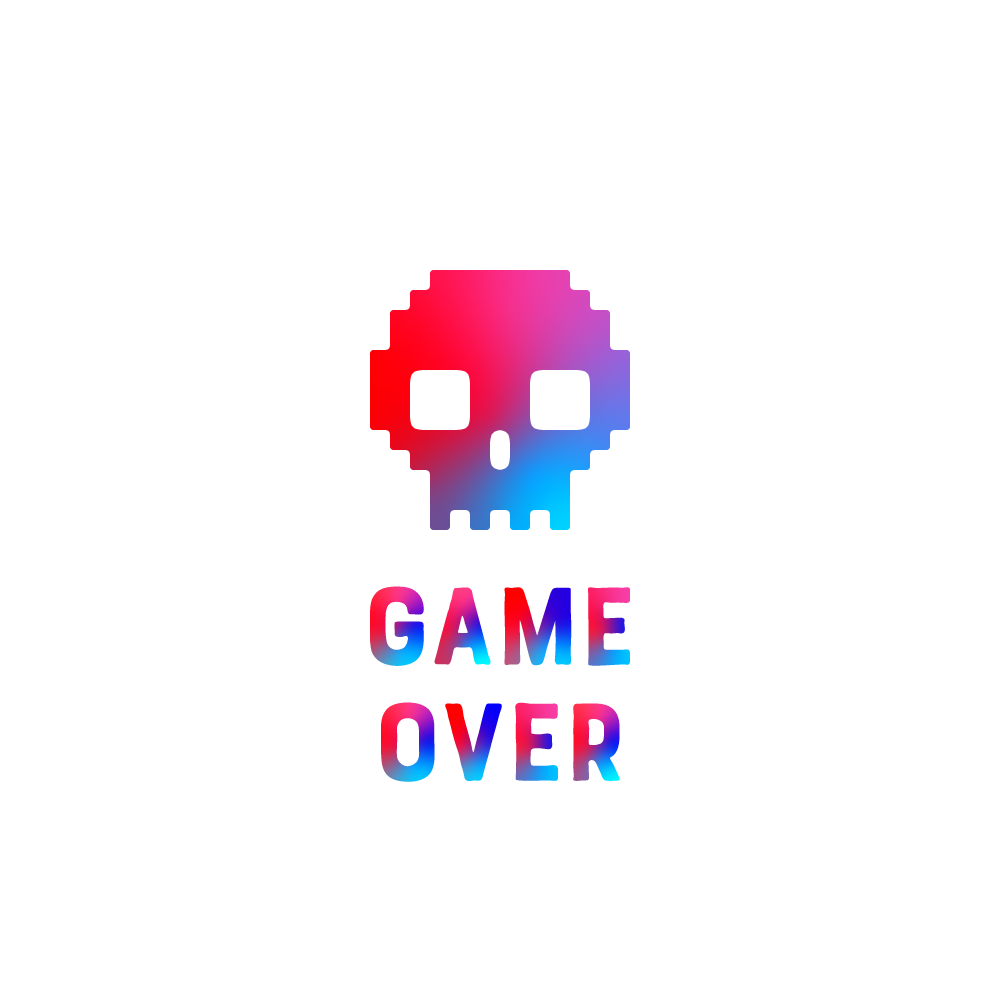 The logo can also be rebuilt with any shape: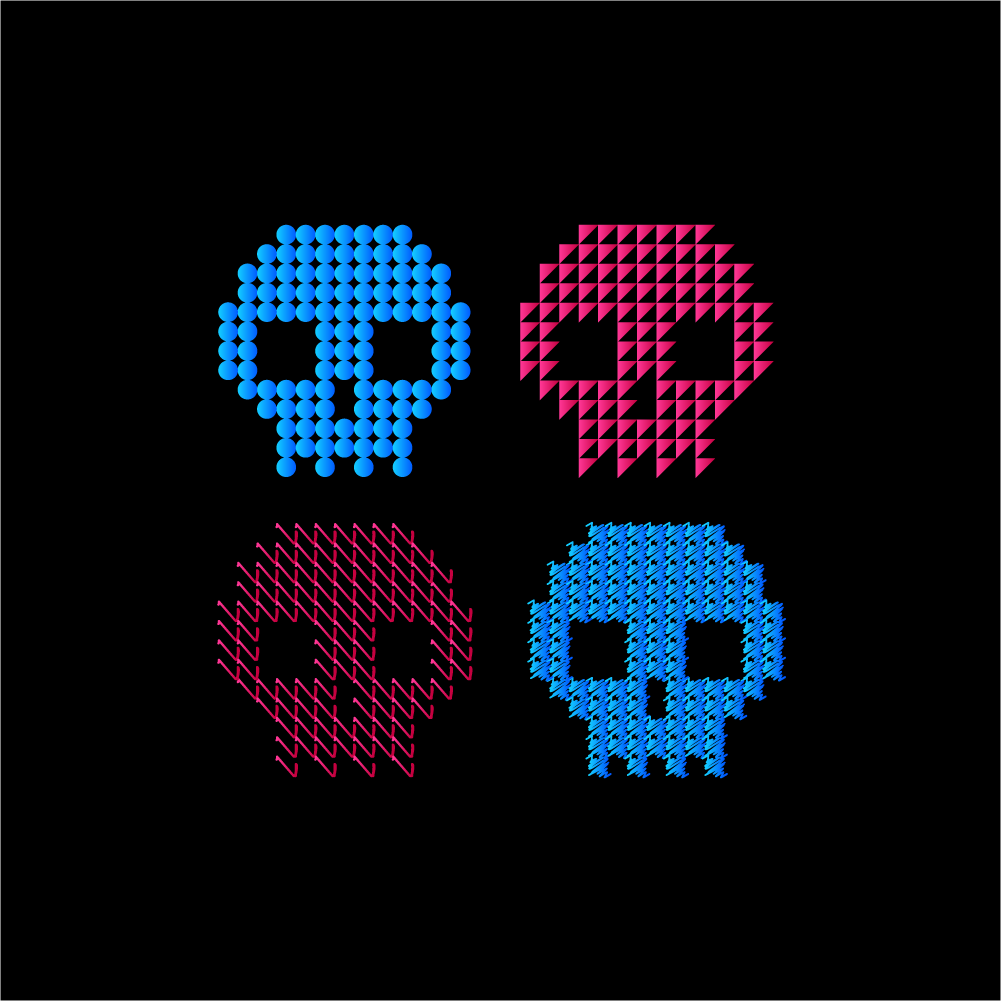 Creative Branding Opportunities
One really powerful draw of this logo is the ability to recreate it modularly using basically anything. Here's a mockup of the logo built with post-its on the wall of 
Cahoot Coworking
: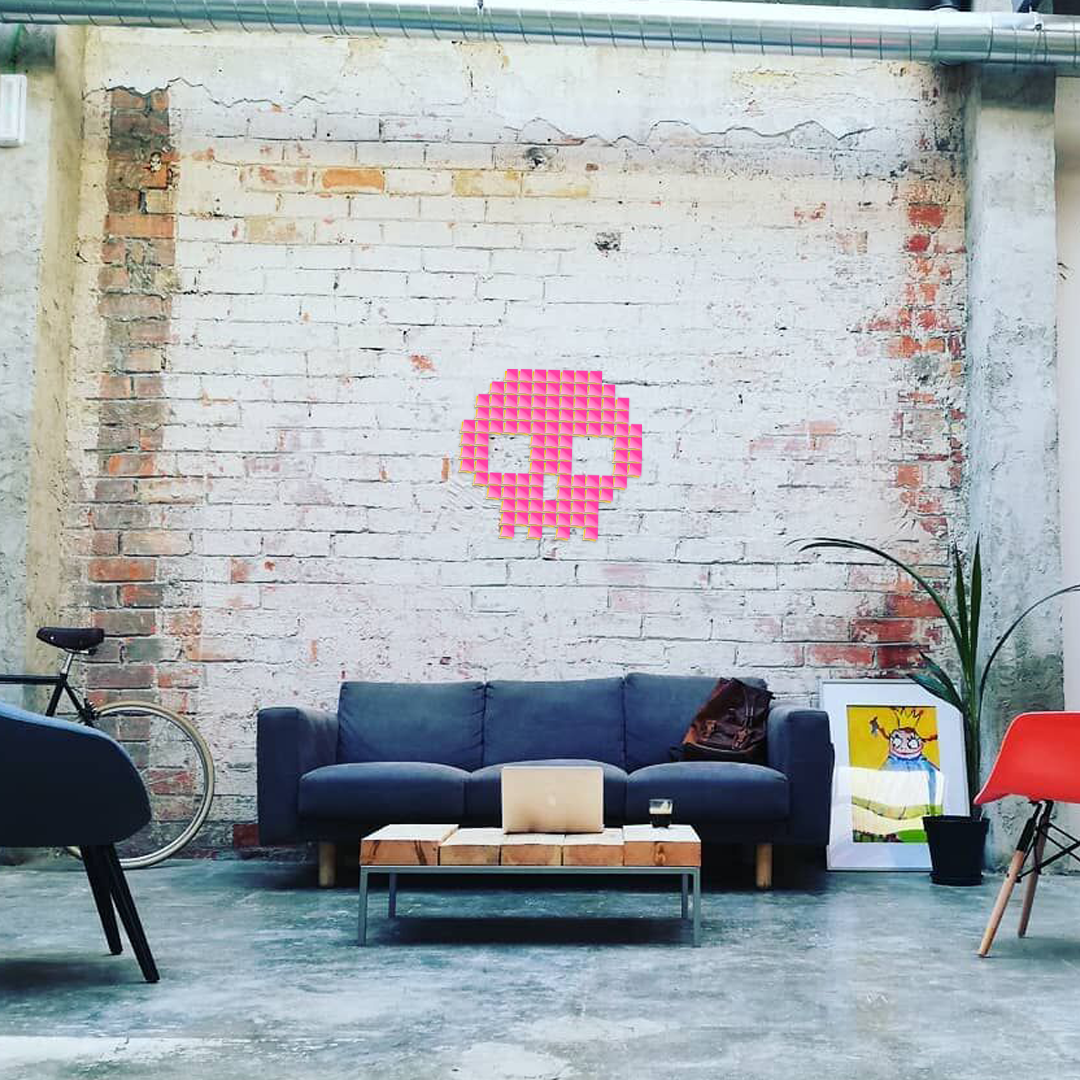 Digital mockups are cool, but it's even better to build things DIY in real life: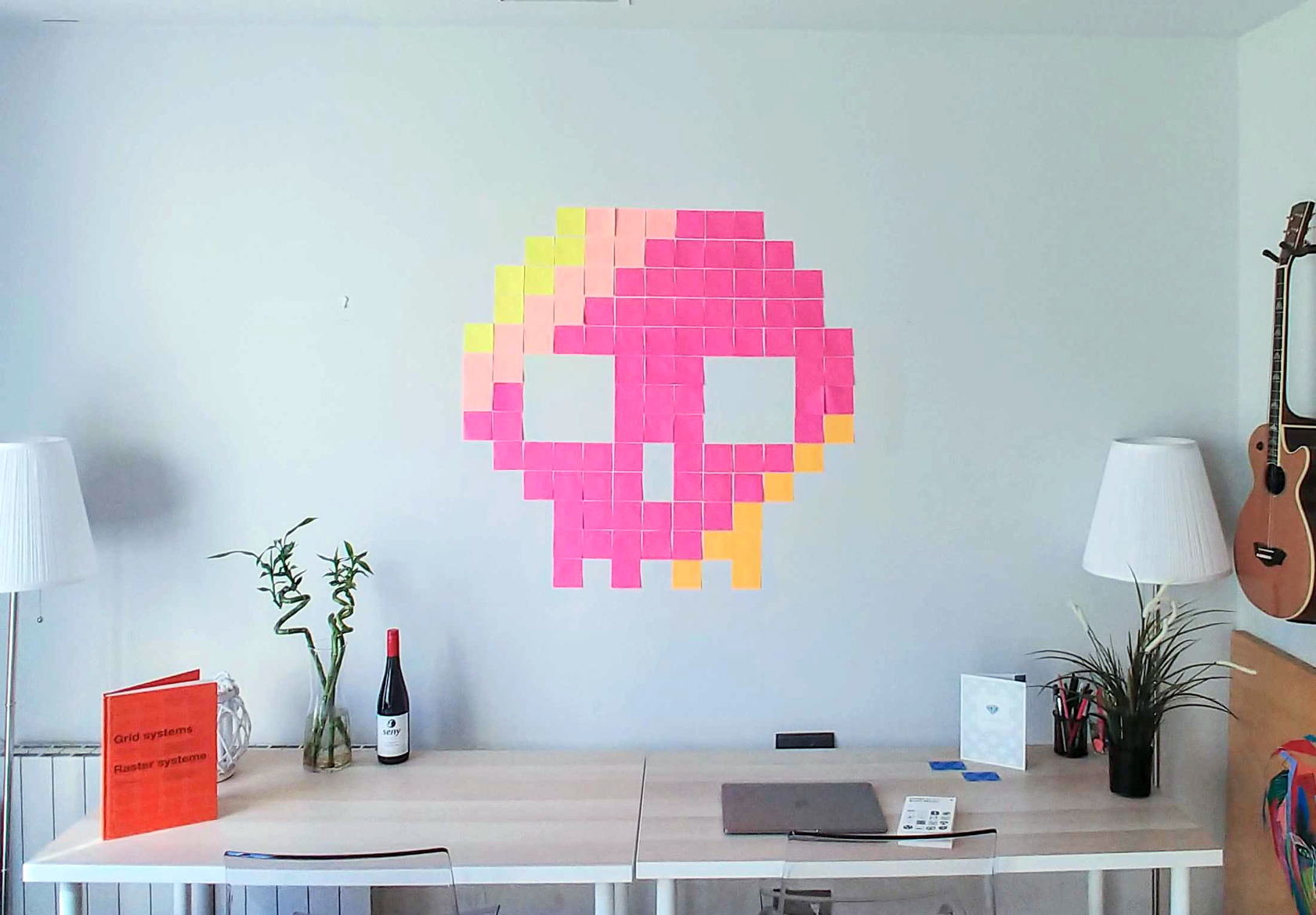 Business Cards
For cards, we wanted something bold and striking, like the brand itself. So we tried something new for us, a metallic print. Here's GameOver.ai's founder, Even, unboxing his new business cards:
Next Steps
One thing we'd really like to do as we continue to build out the brand of gameover.ai is create unique animations for web use. Motion is a new field for me, and I'm excited to have the opportunity to learn more in After Effects.