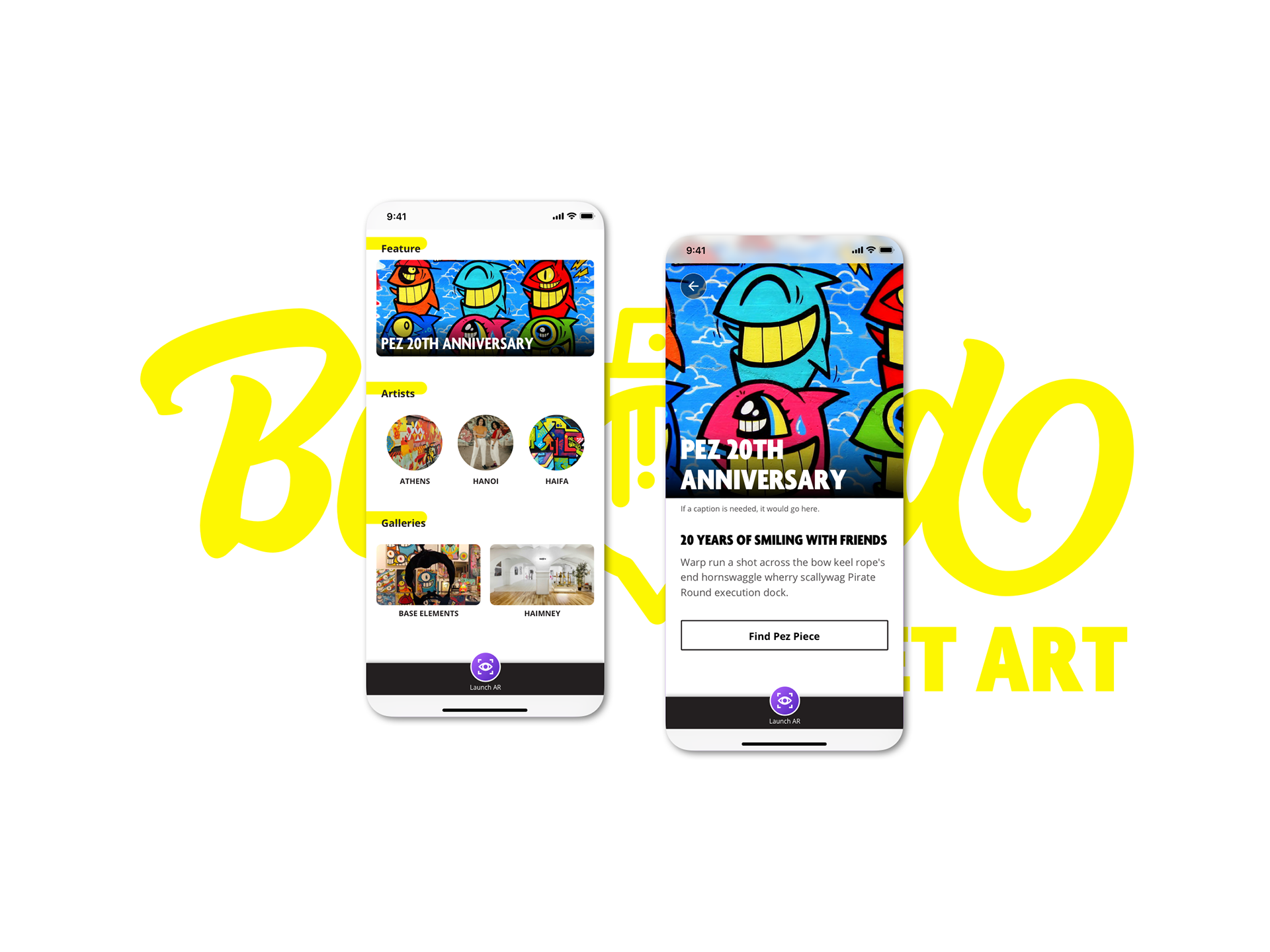 Kat and Emanuele of
Beyond
 approached me in early July 2019 with an ambitious goal: let's build an augmented reality app to feature the work of street artists in a completely novel way.
Less than a month to design the app, tweak the branding... and oh yeah, to animate enough content to make the app interesting to artists and to potential users.
I had never animated anything before.
We (somehow) managed to launch the app successfully for iOS on August 1st, in collaboration with four artists initially: Pez, Cane, Zinkete and Konair.
I learned a ton in a very short time working on this project. We found some unexpected solutions to semi-expected problems.
I've collected here some demo videos of our app in action, some images of the app design from Sketch, and some extra demos of the animations we designed for the launch of the app.
It was a deeply rewarding experience and I look forward to seeing what the future brings for Beyond Street Art.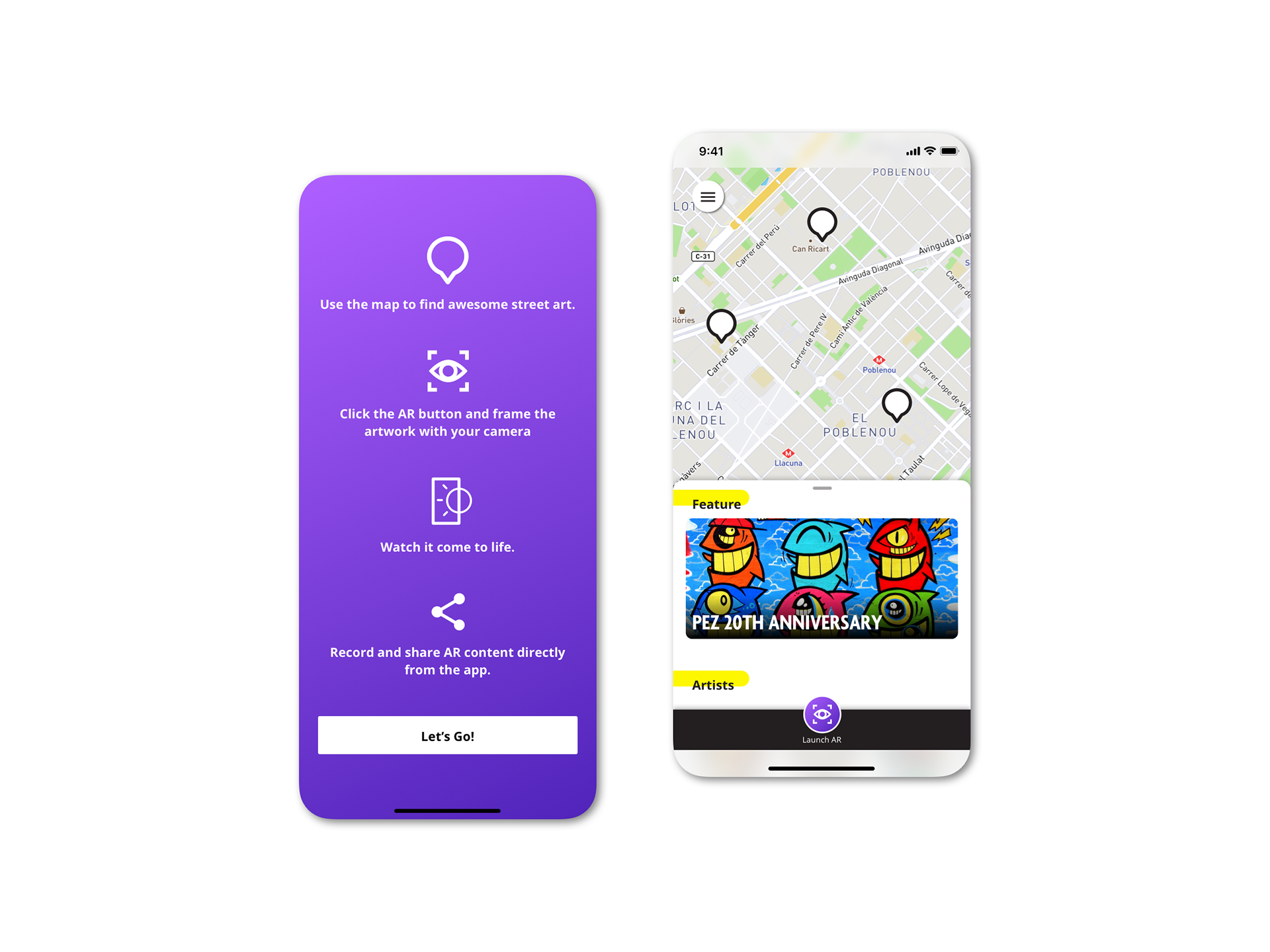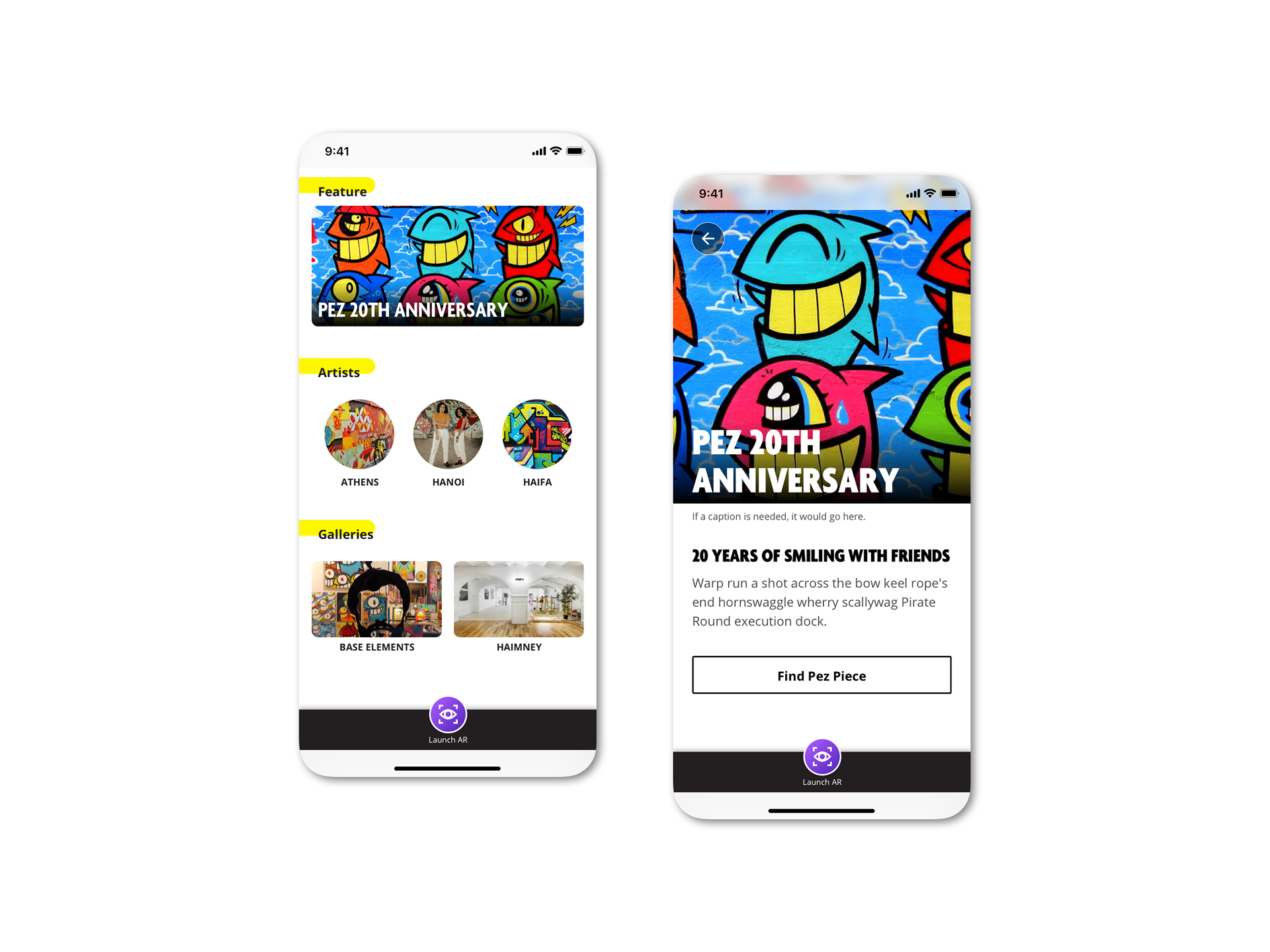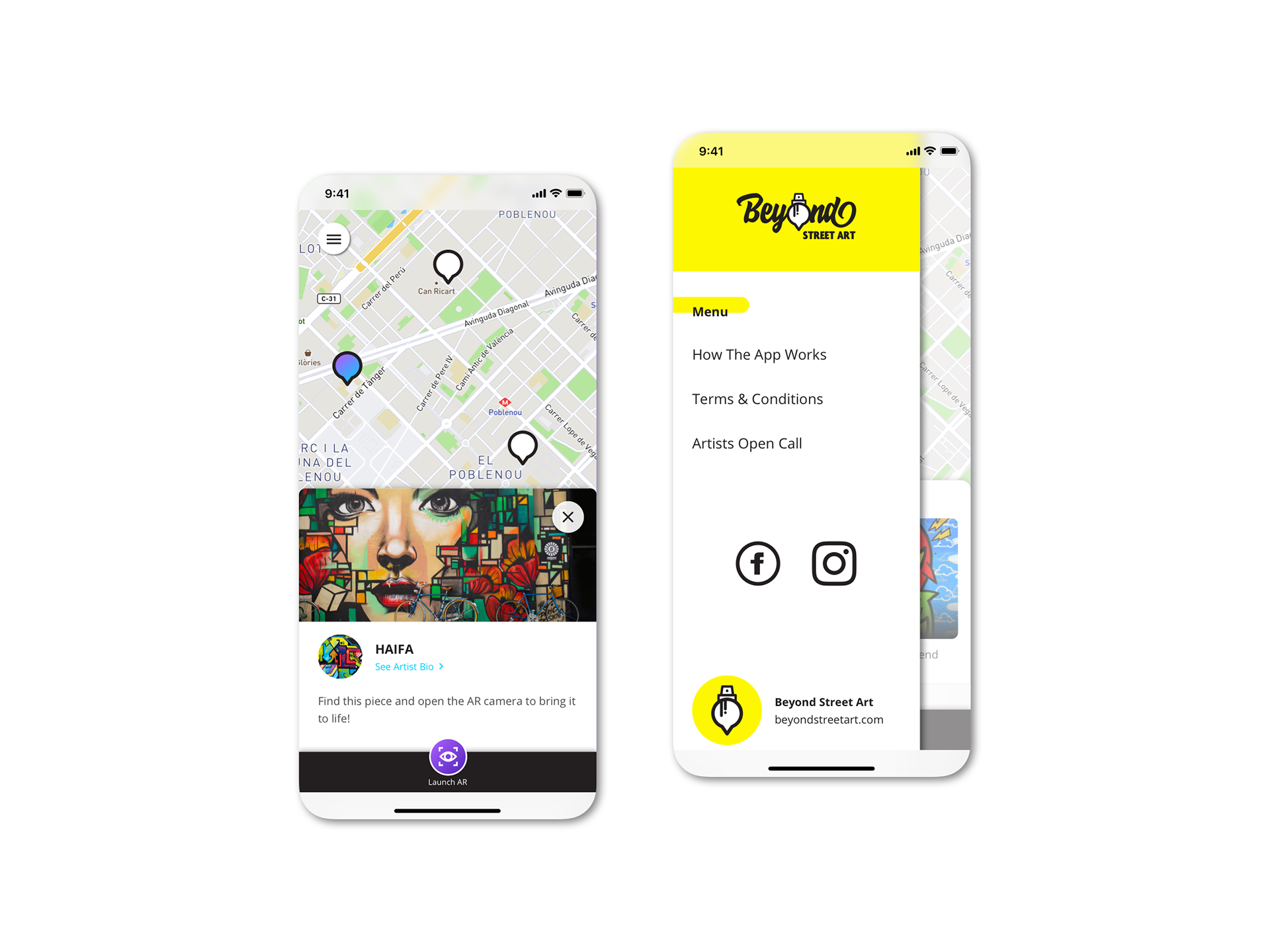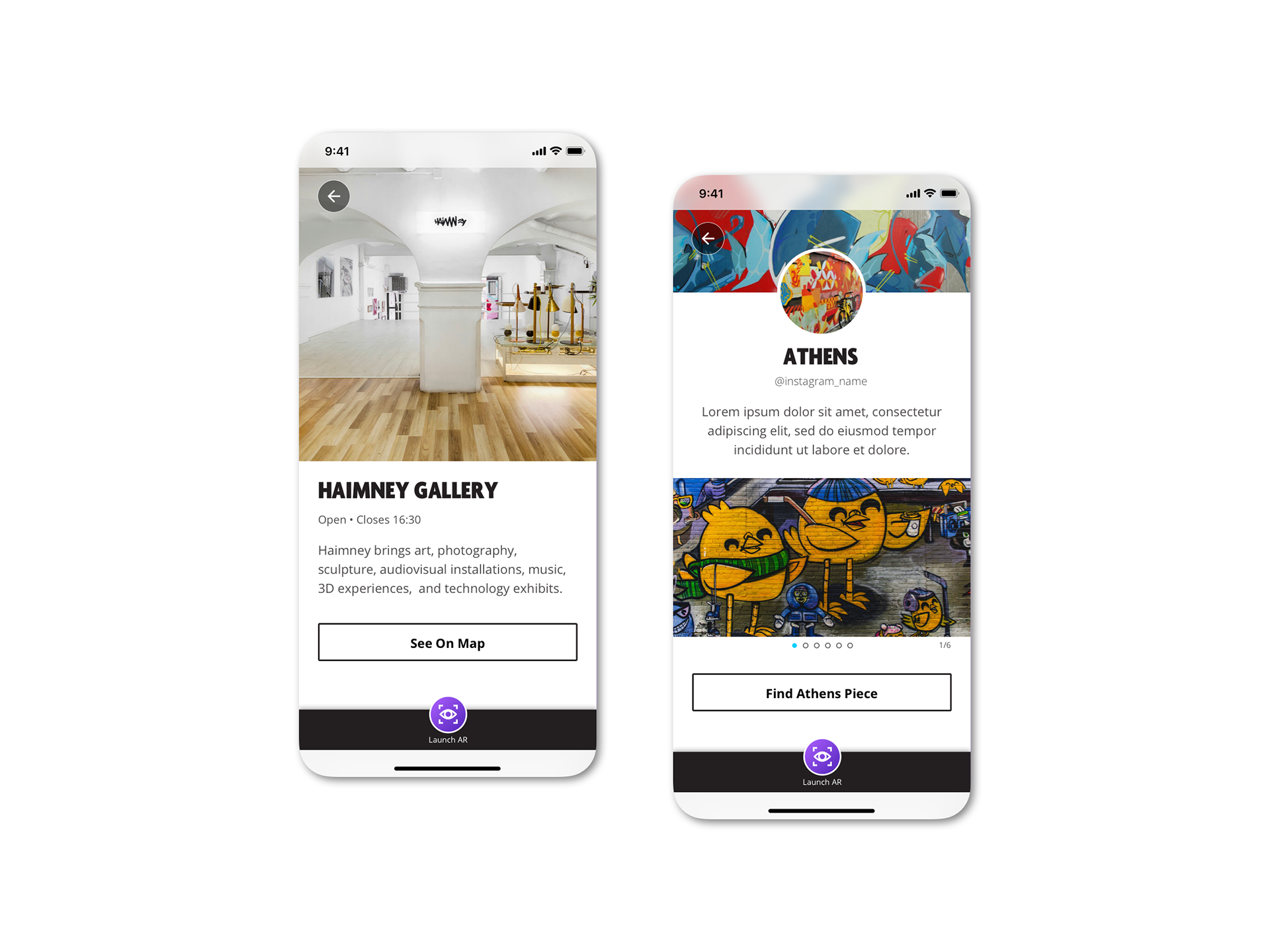 Adapting Artwork for Animation
This following piece from Pez didn't make it into the first version of the app due to time constraints. The following images do, however, give an idea of the complexity and the work that goes into recreating pieces in Illustrator and prepping them for animation: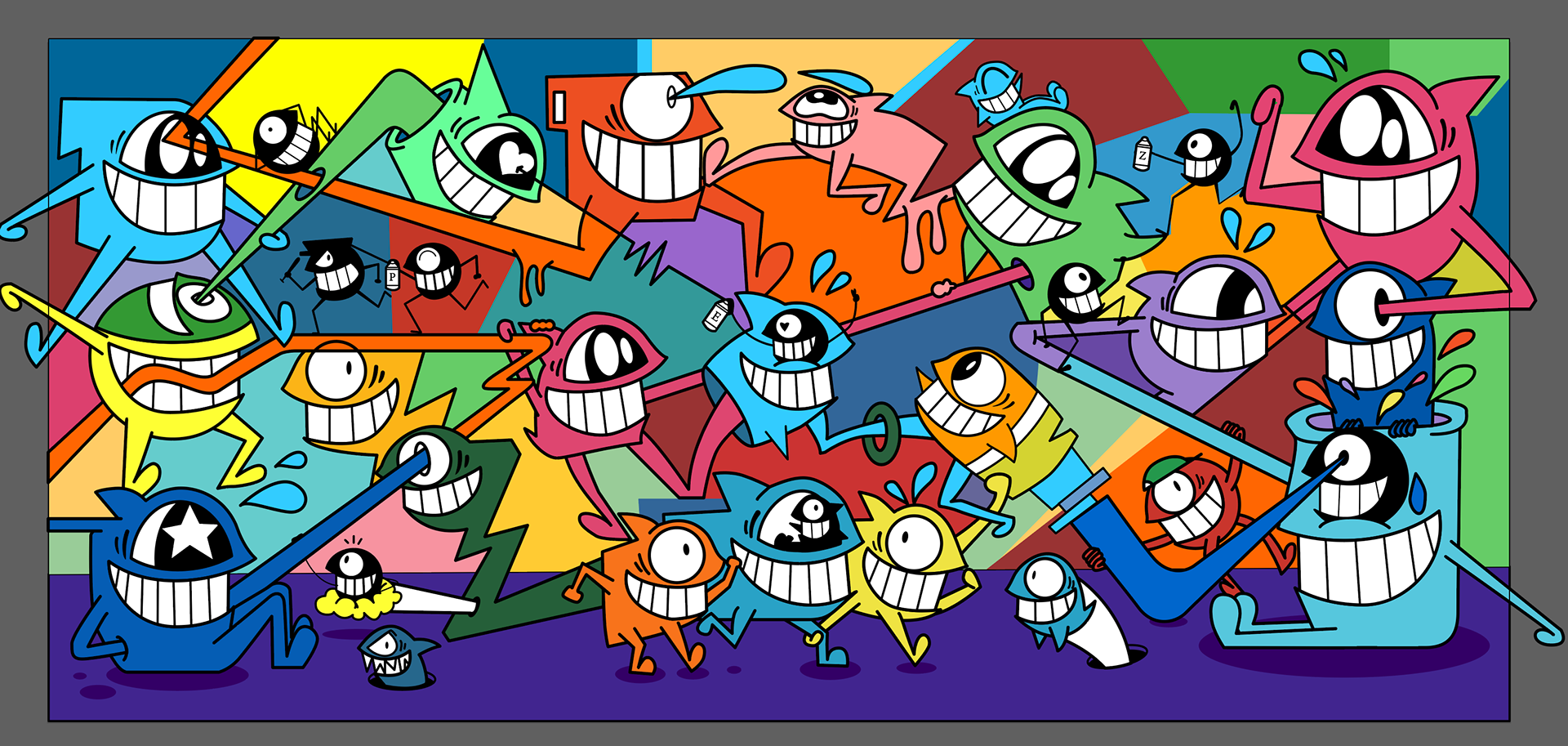 New versions of the app with more artists are coming soon, as well as an Android app. Check for updates on
beyondstreetart.com
.